How It Started
2006-2007
Today
One evening in the year 2000, Bede sat his pregnant wife, Melanie, down on their brick coloured couch and announced he wanted to be an entrepreneur. Three years later after many hours of business plans chasing some less than useful ideas, a few false starts and many more conversations on the same brick coloured couch, seedigital was born.

Starting out as a direct importer of security camera equipment, seedigital grew year after year. Bede pondered though, that there must be more seedigital could do for customers than 'recording pretty pictures of people ripping them off' . He found his first Customer and seedigital remote video monitoring was born.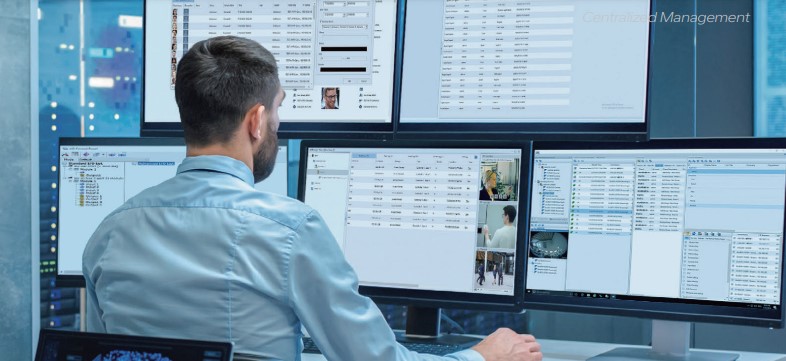 By 2006, 500% compounding growth and the rigours of running a 24/7 business, and an additional 2 children, had almost driven Bede to drink. To escape the asylum, Bede climbed a hill for a night of camping with two of his children, accompanied by friend Andrew Tremewan and his two children. What was a pleasant evening, quickly turned into a lesson in how to survive a hurricane while perched atop a hill in the wrong type of tent!

Having survived a night of collapsing tents, and gaining morsels of sleep with 6 people in a 2 person tent, Melanie suggested that Andrew could be just the man to assist with seedigital.

In March 2007, Andrew Tremewan joined team seedigital and has barely stopped for breath since! The remote video monitoring component of the business has subsequently overrun the 'recording pretty pictures of people ripping you off' part of seedigital. So much so, that seedigital protects an excess of $5.5 billion of assets every night. Sites span the whole of New Zealand.
seedigital has become a leading remote video monitoring provider. We replace guards, monitor industrial processes, catch bad guys, aid in health & safety management, stop tailgaters, let people in through gates and otherwise record thousands of cameras of an endless variety of use cases.

In 2018, following some interesting conversations with trusted Customers, seedigital's relationship with some clever people at University of Canterbury, and the increasing maturity of AI technologies, the possibility of applying AI to CCTV footage in unique ways was born. What has become seeo, started out as a hand washing compliance application called washright. seeo has been empowering health & safety practitioners with unique insights into the H&S practices of their organisations ever since.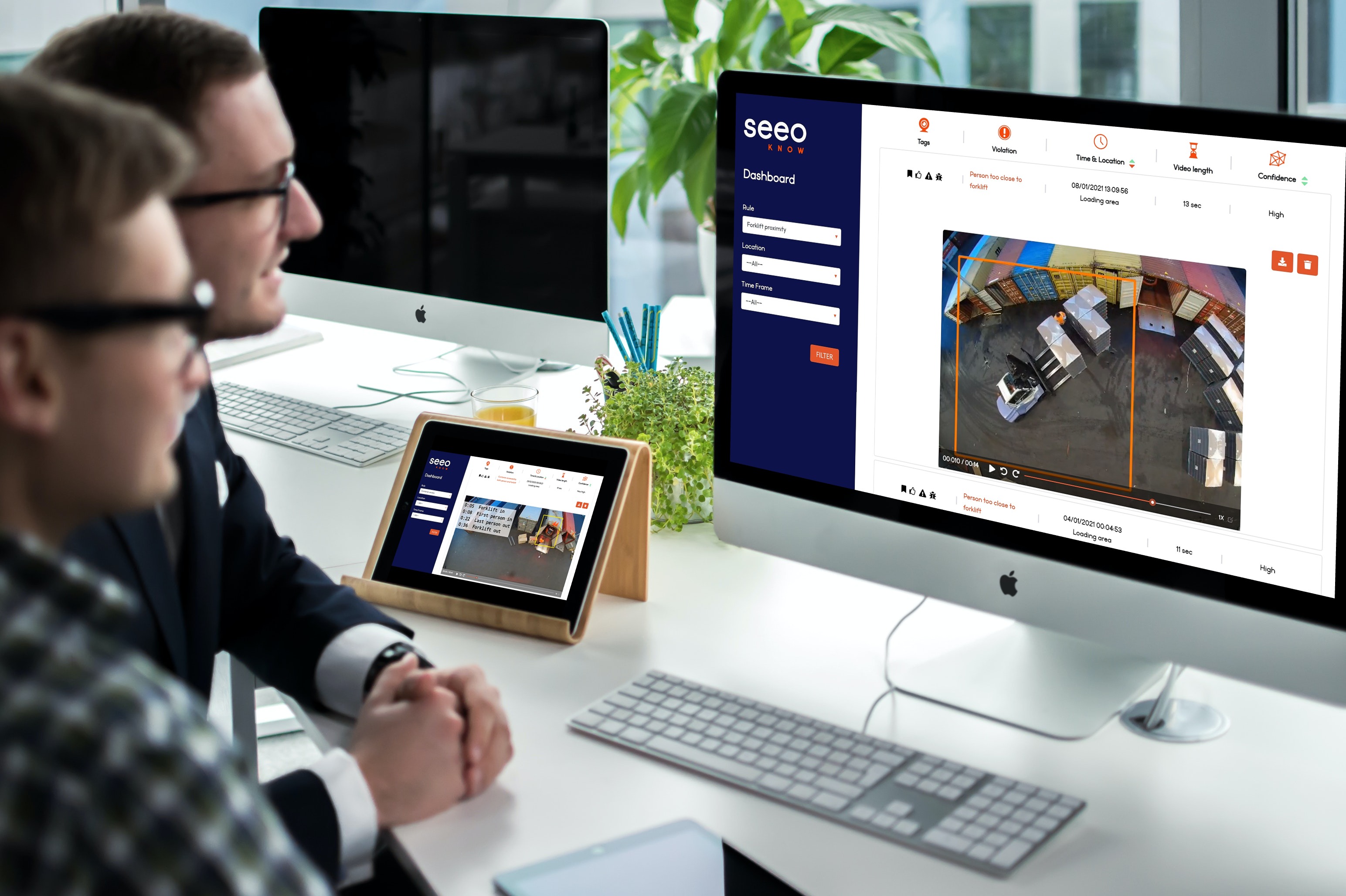 Our Approach
Everyone says they are special. We are telling the absolute truth!
Innovate
seedigital is highly innovative. Nothing is impossible. That said, we are highly practiced at debunking technology that looks cool but does not work in practice!

seedigital is the first Cloud provider, guard replacement provider and first to provide remote video monitoring solutions in New Zealand 18 whole years ago!
Listen first, talk second
Customers tell us that the thing that sets seedigital apart is that we listen first, then offer straightforward honest advice. More often than not, we do not discuss technology at all. Customers want their cares & concerns central to any relationship with any provider of any type. seedigital listens first.
Stay in even the hardest conversations
Every company claims they are better than the next guy. So let's set the record straight: seedigital is not perfect, we make mistakes, sometimes really big ones too! That said, we do our level best to act with integrity, and deal with customers in a straightforward and honest fashion. This is what makes us stand out from the crowd. We stay in the conversation and SORT it.
Integrity
We do our level best to act with integrity, and deal with customers in a straightforward and honest fashion. This is what makes us stand out from the crowd.
Good security is about relationships not technology
To us, effective security is more about people and processes and less about technology. Customer needs come first and the security technology aims to meet those needs.
Gain a detailed understanding
We start by seeking to understand what our customers are hoping to achieve. This may feel like 'one million questions before breakfast' but it is a necessary process so we can really understand your objectives. We then complete a physical examination of the site and environment and look for telltale signs of 'people up to no good'. From this understanding we design a solution. Part of this process is understanding the Health & Safety regime and workflows on site.
Our Team
Together, we give our very best to protect the interests of our Customers. Great outcomes come from great teams. If we can be so bold, we reckon we epitomise what teamwork is all about - straight talk, accountability and trusting in every member to do the bit they are best at.
We hope you will agree! Meet our Team.
Read profile
Bede founded seedigital with his Wife Melanie in 2003. He has had an eclectic career starting out selling photocopiers, sales management, management consulting in the UK through to HR at Telecom New Zealand.
In 1998 he realised the potential of the internet & digital technologies as an enabler & destroyer of existing ways of doing things. seedigital's offerings come from this realisation.
Roll forward quite a few years, and Bede is at it again – working with clever folk & adventurous customers to leverage the power of AI. His goal is to 'seeo-ify' the world!
Bede's role primarily is new customer focused, with a lot of herding cats in between.
Bede is Husband to Melanie, Father to 3 stunning young adults & 1 'furry human', Miss Lottie (Chief seedigital Dog). He is a lover of architecture, art, design, mountain biking, running, reading an eclectic mix of books, through to sunny tropical holidays
Andrew Tremewan
Andrew Tremewan
General Manager
Read profile
Andrew joined the seedigital team in 2007. In his previous life, after completing a B.Com at Canterbury University, he held various management positions in the aquatic and movie industries, culminating as General Manager for Reading Cinemas.
Although a keen learner, his skill set doesn't extend to being on the tools (read between the lines). He can be found most days directing the traffic and making sure we deliver on our promises.
Apart from the business, Andrew's passion is his family and travel.
Melanie Cammock-Elliott
Melanie Cammock-Elliott
Accounts
Read profile
Melanie is our Accounts Person and Credit Controller.
Melanie started her career as a dedicated, over worked primary school teacher. After a stint in London working in the nuclear power industry (for real!), she returned to New Zealand and worked as a computer trainer.
This led to another career as an Instructional Designer working across both public & private sector clients. Melanie has the knack of breaking down highly complex technical information into bite sized, easy to understand chunks!
If we owe you money, Melanie is who you speak to. If you owes us money, you will surely be speaking to Melanie!
She loves architecture, good authentic conversation, bootcamp, mountain biking and sharing holidays with Bede & the Kids!
Read profile
Simon is our Technical Manager. Simon has spent his entire career in the security, electrical and electronics industries.
He has installed car audio, sound systems and all types of security ranging from alarms, access control and camera systems both in New Zealand and Australia.
Simon is a technical problem solver, thinks laterally, and stays the course to get the right outcome for all stakeholders. He is a man of integrity, never-say-die attitude who always comes up trumps regardless of the challenge, be it technical or interpersonal.
Rohan McGlinchy
Rohan McGlinchy
Operations Manager
Read profile
Rohan is the guy most customers get to know over the phone. For his first 3 years he was seedigital's only proper employee, and therefore won the coveted title of 'Employee of the Month' for 36 months running! Quite some achievement.
He has worked for seedigital since 2008 in an operational / IT role. During this time the company has continued to grow and Rohan is never far from the phone and willing to assist customers with all security, CCTV, Access Control and Alarm matters. Prior to working for seedigital Rohan was involved in the manufacturing industry doing sales and marketing work.
When he is not solving customer problems & fielding curly requests, Rohan enjoys indoor football plus the odd All Blacks & Wellington Phoenix games
James Dalglish
James Dalglish
Business Development Manager
Read profile
James is our Business Development Manager. He started with seedigital in 2017, having completed 'sales bootcamp' during the 2015-2016 University holidays.
Since then, James has been happily introducing as many new customers as possible to the seedigital community, who are now receiving all of the benefits that entails!
When he is not working his tail off growing our delighted customer base, James enjoys an expansive list of outdoor activities with (and some more risky ones without!) his Fiancé.
Dr Victor Wang
Dr Victor Wang
Computer Vision Engineer
Read profile
Victor is the original builder & Software Architect of seeo, specialising in computer vision R&D. During his PhD in Electrical Engineering, he introduced a novel method of performing image registration on speckled sonar images using feature correspondences. He is responsible for developing new seeo rules and capabilities and implementing core algorithms. He has participated in team competitive programming contests for a number of years, placing first in NZ on multiple occasions.
Among other interests in music, psychology, and teaching, Victor can often be found on the social dance floor within the Latin and Modern Jive communities.
Jacob Rogers
Jacob Rogers
Software Engineer
Read profile
Jacob is our seeo On-Boarding Specialist. Jacob is fresh from University of Canterbury where he read Computer Science for his BSc, and graduated in 2020.
His keen interest in video games has led him to have multifaceted experiences in the field – everything from competing in game development jams to being the President of the University of Canterbury Gaming Guild. f He has also been involved in multiple Exec teams within University clubs, acting as sponsor liaison, spearheading numerous outreach events that led to the growth of those clubs. In his spare time, Jacob enjoys Hiking, Dancing, and Circus Arts.
Kori Gill-Davidson
Kori Gill-Davidson
Systems Administrator
Cameron Harris
Cameron Harris
Technician
Read profile
Cameron's career started when he was just 15 years old (part time while still in school), starting off as a venue controller & fire warden.
Upon finishing school Cameron perused his passion for cars in the Car Audio and Security industry for 10 years.
In 2013 Cameron decided he wanted to expand his knowledge and take on a new challenge which is when his career in security and automation expanded.
Cameron's role at seedigital is primarily installation and maintenance.
Cameron is a husband to Nirvana & Father to 2 beautiful young children. Cameron is a social butterfly who loves sports, outdoors and anything that involves socialising.
Riaan Herbst
Riaan Herbst
Senior Technician
Read profile
Riaan joined us at the end of 2017, fresh from South Africa. He has since moved his family & settled in Auckland.
Riaan started in the security industry fresh from school. He began as an apprentice security technician installing CCTV & alarm systems. Not one to rest, Riaan broadened his horizons by joining a data & PABX company deploying phone systems & networks. Following that he branched out into electronic access control, gates, electric fences in addition to phone & data networks.
The call of entrepreneurship saw Riaan set up his own company specialising in a wide range of automation systems, including homes, gates, barrier arms through to automatic doors.
Having settled into life in NZ, Riaan loved fishing, camping & boating. He is a legendary wheeler & dealer on trademe. Riaan is father of 4 children & is married to Ashleigh.
Matthew Edwards
Matthew Edwards
Cloud Architect
Read profile
Matthew is one of our Software Engineers. He joined us in 2021 as one of our Masters of the Universe (code name of the seeo team!). Having spent time in academia running a robotics research project, teaching embedded hardware and software development, and designing advanced vision systems for drones, he is now managing the cloud strategy for seedigitalAI.
Matthew has a PhD in Electrical Engineering from the University of Canterbury. In his spare time, he enjoys building electronic gadgets, reading, and working in his garden.
Lottie the Dog
Lottie the Dog
Chief seedigital Dog
Read profile
Miss Lottie joined us in 2015 from the tropical climes of Morrinsville. She is a Miniature Schnauzer who let's just say, might not make it in the big world of 'security dogship', if she had to.
She loves cuddles, lots of walks and cadging as much food as she can find during those walks.
Above all Lottie loves being where the action is – regardless of what the action taking place is!
You can find her in our office every Tuesday & Thursday should you want to meet her
We'd Love To Hear From You
Please contact us for a conversation about how the seedigital approach is the best in the business, and why we are fantastic to work with!